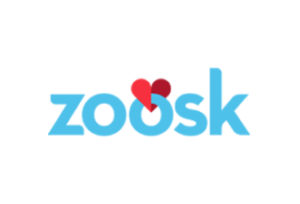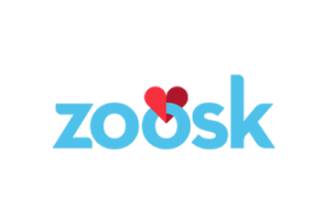 An account on Zoosk is free – and with a free account, you can see who has liked or messaged you – but without a premium subscription, you cannot respond or access the messages.
A lot of people don't want to pay for Zoosk – or other dating sites – because there are so many free options. However, Zoosk is often considered one of the best services for Americans and for that reason – even though payment is required to use it properly.
In recent years several different Zoosk hacks and secrets have been revealed and – perhaps the most exciting of them all – one helps you to access Zoosk chat, completely for free. Without signing up for a premium subscription or handing over your card or payment details, you can see who has liked you as well as read and respond to the messages you have received.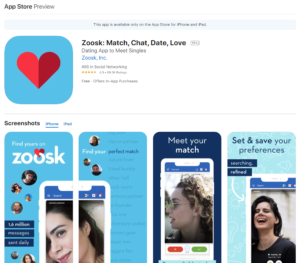 An increasing number of people use the internet and social media to document their lives – and this is a great advantage for those of you who choose to date online and don't want to pay for subscriptions. The majority of people use the same name or nickname across dating sites and social media channels, and a quick google search of their name could help you to message your matches for free.
If you find someone you've matched with online, send them a quick friend request or follow, and a direct message letting them know you matched on Zoosk but are contacting them here. Most women will be happy to talk to you on their social media platform, and it offers a real insight into their true lives, likes, dislikes and personality.
Unlike other dating site hacks, looking for people on social media that you match with on Zoosk isn't illegal. It doesn't interfere with the user agreement – but that doesn't mean to say they are happy that people do it as you're enjoying the best of the service without parting with a penny.
How to Use Zoosk: A Beginners Guide
Online dating can be daunting – whether it's your first time or you're a seasoned professional. It can feel like a competitive place to make your profile stand out amongst the other singles – and having the confidence to put yourself out there is often nerve-wracking.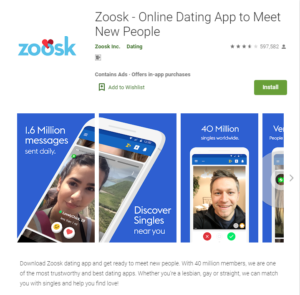 However – it shouldn't be. Online dating site reviews on our site allows singles to come together and interact in a friendly and pressure-free environment.
Whilst competition might seem high, unlike trying to find a date in a bar – every single person you find on an online dating site is looking for love, lust or something in between.
The rate of rejection is much lower, and you definitely won't have a drink thrown in your face if you say the wrong thing.
But how do you use online dating sites like Zoosk to meet local men or single women?
Dating online is easy once you know what to do.
Before you do anything, you will need to sign up for an account – sign up is quick and easy and if you're in a rush, you can sign up through linking your social media accounts such as Facebook or Twitter.
Once you're registered, you'll need to verify your email to start using the site.
The most important part of your online dating journey is creating an engaging profile that stands out and gets noticed in the crowds – but how do you get it right?
Your profile is a window into your personality and should give other site users an insight into who you are and what makes you tick.
Skipping your profile, or not making an effort when creating it, will only hinder your search. Instead, take 30 minutes out of your day to sit down and make your profile perfect. Got a quirky nickname?
Put it on your profile! Insta Worthy travel photos from last summer? – Let us see your best side! Profiles with more photos receive much more interaction than other profiles, and Zoosk allows you to add up to six.
When choosing your profile photo, try to avoid group photos or selfies. Natural or "candid" shots of you enjoying yourself and your hobbies (especially those with beautiful backgrounds) are the most popular – and don't forget to smile, no matter how sexy your pout is!
A lot of platforms focus on photos to find matches, Zoosk, however, has a 1500 character limit, to properly tell your story and help readers to understand more about who you are and why you're on the site.
Use the space to introduce yourself and then go into a little background on your hobbies, likes and dislikes – this will mean the people interested in you are more likely to have something in common with you.
Once your profile is complete, you're ready to explore the rest of the site and start speaking to other, like-minded singles, and who knows where things might lead?
Making the Most of a Zoosk Free Subscription Hack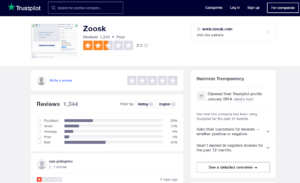 In addition to being able to hack the Zoosk subscription by messaging the people you meet through social media, rather than the dating site – throughout the year there are several different deals and offers to enjoy a free subscription from Zoosk.
Around Christmas, Valentines Day, Black Friday and on different dates throughout the year Zoosk offer some different discounts and deals to help you enjoy their dating site, without parting with any cash.
Set up a Google alert to be notified of when deals, offers and free trials go live and try Zoosk before you commit to anything.