Zoosk Review [2022]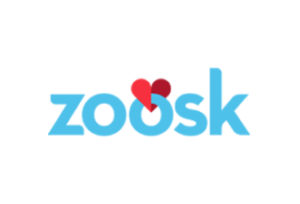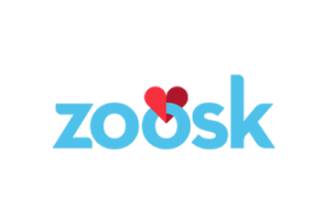 Pros
Huge membership base
Great range of features
Lots of active members
Mobile app
Great usability and design
Cons
Fake profiles
Ads and spam
Can't use the site if you don't upgrade
How It Works
It works like a charm. The platform analyzes the actions of members and gives them match suggestions and recommendations based on their behavior.
This is actually very effective as it significantly improves the chance of finding more compatible matches. So, everything you do here counts. All those winks, flirts, messages, and so on; it all matters as it will determine the course of your matching game.
Instead of answering a lot of questions, the platform pretty much does your matchmaking for you. That way, you get to see only the matches that are right up your alley of interests. You can use Zoosk like BBW sex dating site.
Zoosk Sign Up
Creating a profile here isn't that big of a deal, but it does take a couple of minutes to complete it. Registration requires all the usual – your basic personal data such as your email, age, genders, and so on. It's important to state your interests clearly.
To verify your profile, you'll need a special code that you receive in your email. Open the link in the mail, and it will allow you to join the site for free. Here's where we encountered the first thing we didn't like.
You can't do pretty much anything here unless you upgrade. To get unrestricted access, you'll need to provide your phone number. Linking your Twitter and Facebook only adds to your chances of finding better matches.
Membership
With almost 40 million users worldwide, there are thousands of active members every day. The majority of users are between 25 and 34 years of age. What we really like is that there is almost an equal number of males and females here, which additionally improves the odds of finding a perfect partner for a relationship, be it short or long.
The USA is the predominant country, followed closely by the UK. If we consider the user reviews, the site boasts huge success in helping people get together.
Setting Up Profile
Setting up your profile here is a walk in a park. You can use your Facebook, Twitter, or Google account to make it even simpler. The moment you provide your account, you'll be required to complete a short questionnaire.
The moment you complete it, think of a nice password. Then, you'll proceed to fill in some details about you, including your body measurements, marital status, and so on.
The platform will add your photo from the existing profile photo on the social media you prefer, and you're good to go. There are additional options to fine-tune your account to increase your chances of finding a date even more.
Zoosk App Review
There is little to no difference between the website and the app. In fact, it's even quicker to sign up using the dating app Zoosk than the site. However, the app is missing one great feature – Dating Insights.
We can safely say that the app is fully optimized and allows for much easier managing of your profile. Excellent responsiveness and all other essential functionalities are there as well.
If you plan on using Zoosk while on-the-go, the app is the best way to do it. User experience is outstanding, and you'll be able to navigate the app transparently.
We'd just like to point out that the app isn't without its flaws. In the case of Zoosk, it's the ads that spoil the experience, but you can easily get rid of them by upgrading to premium.
Zoosk Reviews
"Despite lots of negative things I've heard about this platform, I decided to give it a try. That's how I found my boyfriend". Mary, 32
"There are some fake profiles here, I can't deny that, but overall, the site delivers. If it's a relationship that you're after, the chances are that you'll find it right here". Mark, 27
Pricing
When compared to other similar platforms and services, this site/app is affordable. There are three membership plans:
1 Month – 29.99 GBP per month, 29.99 GBP total
3 Months – 20.00 GBP per month, 59.99 GBP total
6 Months – 15.00 GBP per month, 89.99 GBP total
Now, there's one essential thing to mention here – the coins. Coins are like virtual money that you can use to purchase digital gifts and make your profile more competitive.
The range of gifts you can find here goes beyond your wildest imagination. Use your coins to unlock additional features for improving your chances of success. Here are coin prices:
180 coins: $19.95
480 coins: $39.95
1800 coins: $99.95
Extra Features
The platform has an excellent range of fantastic extras to additionally spice things up for you and turn your matchmaking game into a successful campaign. This range includes:
Carousel – a roulette-type option that allows you to find matches
SmartPick – get perfect matches
Dating Insights – get personalized matchmaking recommendations
Connections – express your interest in someone more directly
Super Send – send group flirts
Boost – higher profile ranking
How Zoosk Compares to Other Dating Sites
When compared to top-of-the-line dating sites like Match, this platform could be doing a lot better. With a bit of an outdated layout, ancient messaging, and the fact that finding a casual hookup is a real challenge, the site could be better. However, if it's a serious relationship that you're after, Zoosk might deliver. Get alternatives to Zoosk dating site from best nerd dating sites.
Frequently Asking Questions
What type of people can join?
Anyone who's 18 and over is free to join.
What do I need to become a member?
Simply use your existing profile on social media or proceed to disclose your basic personal data on the platform.
Is there a premium subscription on the offer?
There are three premium plans available: 1, 3, and 6 months.
Is it possible to get a refund?
No, there are no refunds, regardless of the circumstance or situation.
What does the Dating Insights feature include?
The feature learns from your actions on social media in order to provide matchmaking recommendations based on your behavior.
How to find quality matches here?
There are two ways to find matches: by using the search option or the Carousel feature.
How does SmartPick feature work?
The SmartPick feature works by analyzing your behavior and gathering data from your interactions on the site.
Is Zoosk safe?
Zoosk is safe enough for you to feel sure about using it. In case anything awkward happens, there is a range of measures you can take to handle any situation.
What is smartpick on Zoosk?
Your Zoosk profile has many features that increase your ability to contact other Zooskers. One of these features is the Zoosk SmartPick feature which evaluates compatibility between Zoosk members. SmartPick is smart and learns from your "❤" and "X" votes to make better match recommendations in the future. Answering the SmartPick Survey will also improve your match results.
Here's how it works:
1. Review the profile that was selected for you based upon your profile description as soon as you can, as they are time-sensitive.
2. Decide if you're interested and vote "❤" or "X"
3. Your vote stays private unless you both vote "❤" in which case you'll get the good news by email as well as a message in your Zoosk inbox.
4. SmartPick is adaptive. Please review your matches and vote every day, as SmartPick learns about your preferences over time to find your best match.
from help.zoosk.com