Your Guide to the Best Transgender Dating Sites
Are you looking for love with a transgender man or woman and out of luck? Online dating has taken a step in a new direction over the past few years and is now one of the best and most reliable places to find love and meet singles.
Transgender dating "traditionally" can be tough – do you out yourself, don't you, will they mind, what about kids down the line…. There's a lot more fear of rejection or things just not "gelling" when looking for love as a transgender person in a "straight" bar or a small town.
Online is often the safest and most comfortable place to meet other members of the trans community. There are no awkward conversations or small talk, and the comfortable and welcoming trans dating sites make it easier to be yourself and focus on looking for love.
But with so many trans dating sites and apps online, which is best for finding love? This review will help highlight the best sites' pros and cons and help you decide which site is best for you.
Flirt.com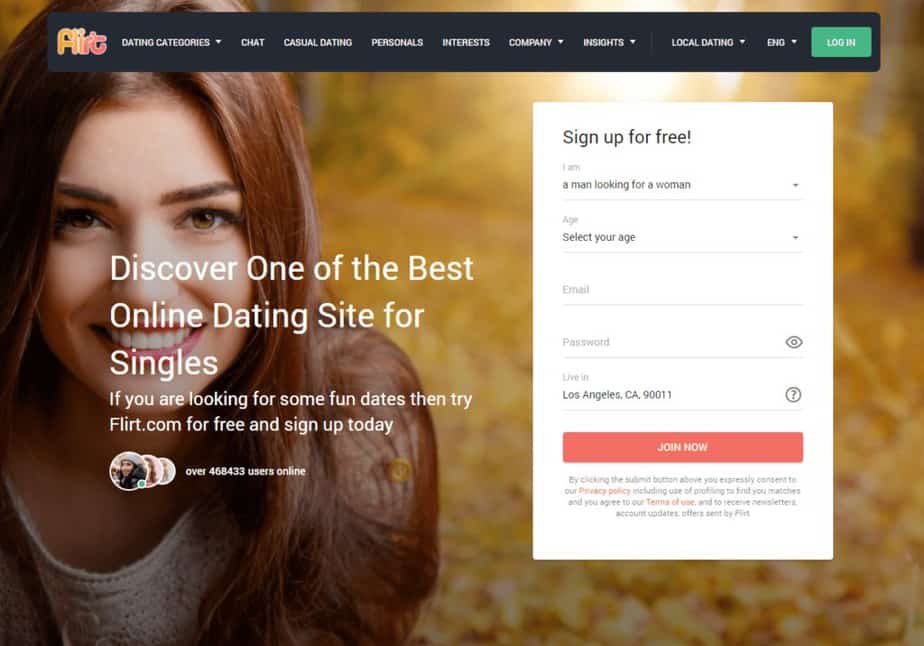 Flirt.com is one of the world's biggest online dating sites, boasting more than 1 million member accounts and 300,000 users in the USA.
The dating site is open for all users – including trans and other LGBT members, however isn't dedicated to trans dating. Flirt.com is free to sign up for.
However, if you want to do more than browse other profiles and build your own (i.e. if you want to message anyone), you'll need to sign up for premium membership with prices starting at just under a dollar a day and decreasing with the length of your membership.
Filters and the unique search system help trans members find the people they want to date easily, whilst public and private chat rooms offer various ways for singles to interact on the site.
Onenightfriend.com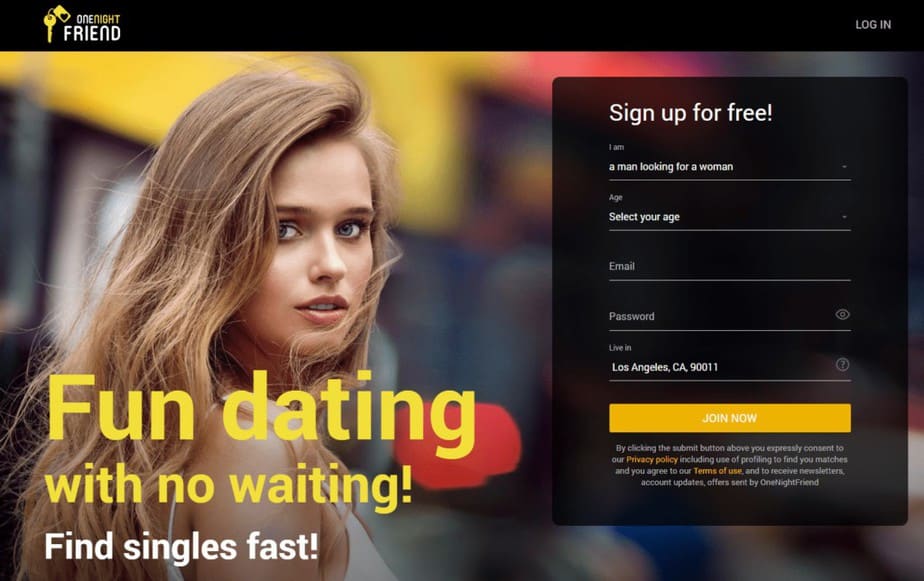 Onenightfriend.com is a dating site open to singles of all dating and sexual preferences. The site works with a location search filter, helping you hook up with singles within a 100km radius.
Onenightfriend.com is focused on fast romances and flings rather than long term love.
The site is free to sign up for an easy to use, but to message other members, you will need to pay for a premium service that costs just over a dollar a day – with the price decreasing for longer memberships.
The site isn't dedicated to trans or LGBT dating; however, the search tools help members to connect with like-minded people.
Quickflirt.com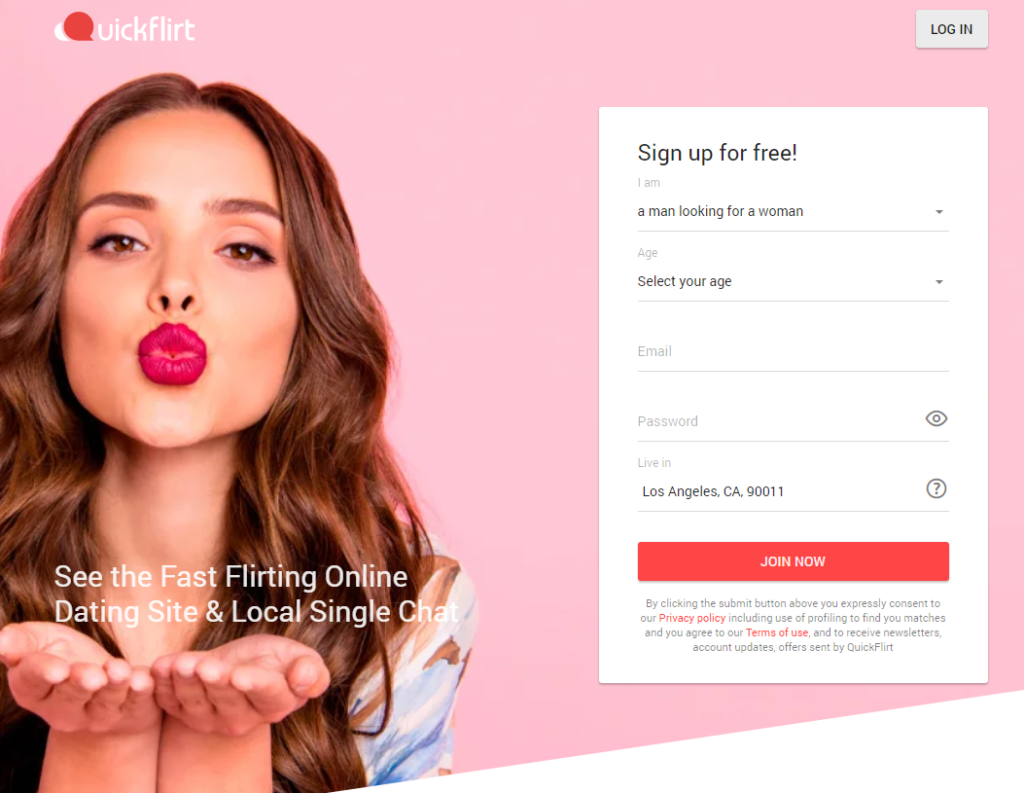 Quickflirt.com is a sister site to flirt.com, and the two combined have 1.4 global users and focus – as the name suggests – on flirting.
The site isn't dedicated to trans users, however, it is open for all users of all sexualities and preferences, and the search options can help like-minded singles to connect.
Quickflirt.com allows users to upload videos and photos, and those with a paid, premium membership can contact anyone on the site through both public and private chat rooms.
If, after three months, you've not had success with their paid membership, you will be invited to free membership on the sister site.
Together2night.com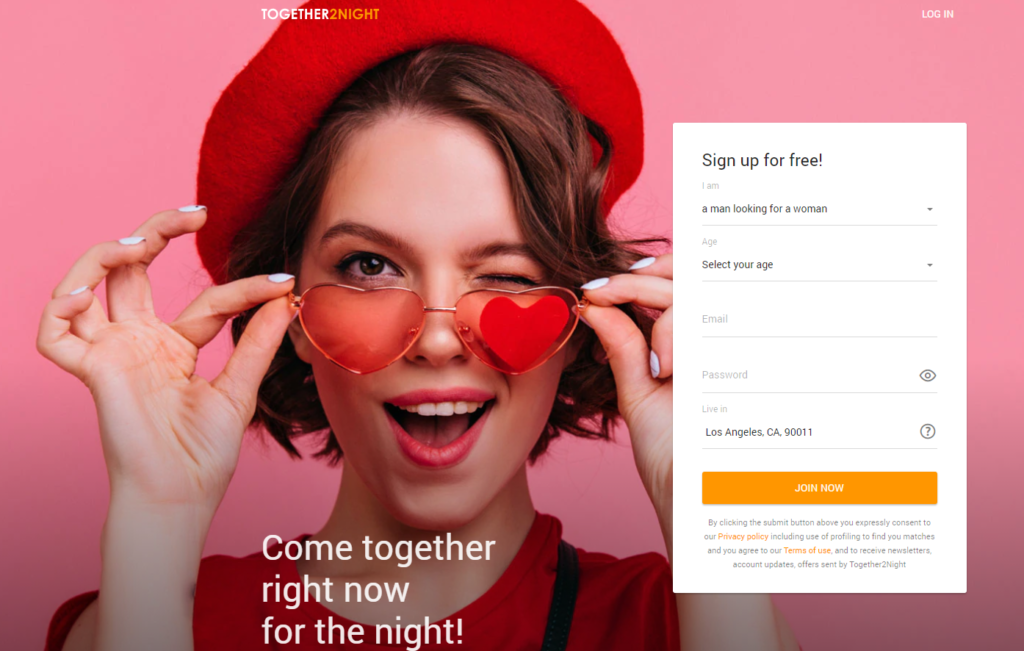 Together2night.com focuses on helping local singles to meet. With ½ a million registered users, the site isn't just for trans singles. As the same suggests, the site is more focused on quick romances rather than long term love.
The site has dedicated sections for t dating preferences and LGBT members and trans singles, ensuring you'll meet the right people.
Sign up for the site is free, however free membership only allows users to browse the site, while a paid membership allows singles to interact and connect with other users.
Mytranssexualdate.com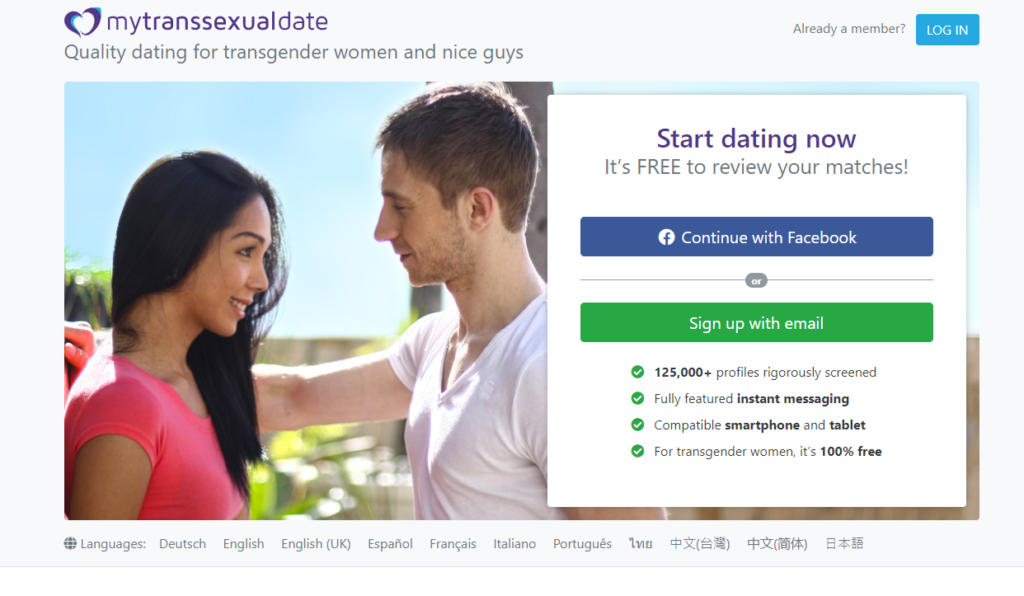 Mytranssexualdate.com is an online dating site for transsexual women, and trans attracted men looking for love. The site is only used by trans members and those looking for love with transwomen.
Trans women run Mytranssexualdate.com, and the safety of trans women online is extremely important to the site owners.
New members are vetted, and platforms are monitored to help keep the site safe. Viewing your matches and creating a profile on the site is completely free – however, those of you wanting to contact your matches will need a paid membership, unless you're a trans woman who get free membership for life – one of the most well-known transgender dating sites.
Which Transgender Chat Rooms are Best?
Iamnaughty.com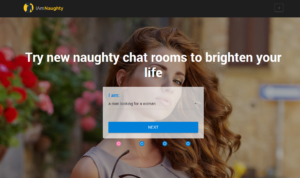 Iamnaughty.com helps singles looking for both short and long term relationships to match on the site. Sign up is free, and there is an emphasis on "naughty" relationships and flirting.
A paid membership allows users to message each other and join dating app for trans chat rooms. The public chat rooms on the site – for example, trans chat – help like-minded users and singles in the trans and trans-attracted community to come together for friendship and relationships.
Chat.tgguide.com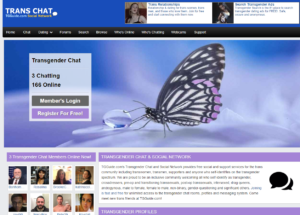 Chat.tgguide.com market themselves as an alternative "trans social network" and work to connect trans men and women online. The site isn't one of the dedicated free transgender dating sites.
However, you can build profiles and join chat rooms, much like on trans dating sites. The site is free to use and has been online since 2012. There are always members online, and a quick check on their homepage will tell you how many people are currently active in the trans chat rooms and on the site.
Allotalk.com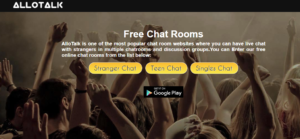 Allotalk.com is a free online chat room offering spaces for different groups of people to come together. With Teen Chat, Singles Chat, and Stranger
Chat to choose from on the home page, the site also offers Trans chat rooms, and the free memberships can help meet like-minded singles to build relationships with. Sign up and chatting is free on the site, and it can be accessed across platforms on both mobile and desktop.
321chat.com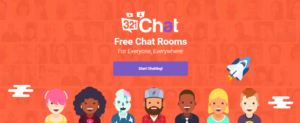 321chat.com is one of the oldest chat rooms online and has been around for almost 20 years. The trans chat rooms on the site offer a safe online place to meet trans women and men and as well as trans-attracted people.
The site is not dedicated to dating, but chat rooms are a great place to meet other trans singles to build relationships with. The site is completely free to use and offers multiple trans chat rooms for trans people to explore. The site can be accessed across platforms, and no profile is required.
Is a Free Dating Site Safe for Trans Singles?
Dating for trans people is often more dangerous than for heterosexual singles, especially with dating apps for trans. Online dating provides a safe environment for trans people to meet without coming out or "upsetting" a closed-minded date.
There are no awkward questions or small talk as online trans chat rooms offer a safe and open environment. When using online sites for trans singles, it is possible to meet someone dangerous who targets trans people – however, most sites safeguard their members and monitor suspicious activity.
When deciding to meet with someone IRL (in real life), always tell someone where you're going and when to expect a follow-up call and meet in a busy, public space until you know the person better.