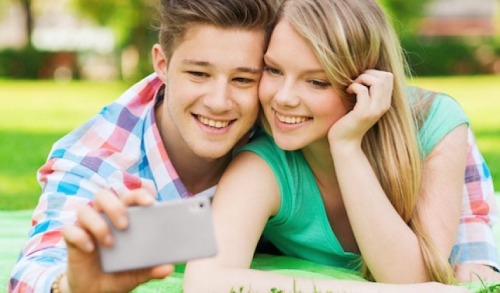 Dating can be an enjoyable experience when you are a teenager. There will be plenty of time for more serious relationships in the future. Many teenagers believe they must have a boyfriend or girlfriend, but what is really important is learning to develop healthier relationships. Take advantage of your teens to experience a range of positive attachments, such as parents, friends, and dating sites for teens. As you grow and learn, your encounters will pave the way for you to cultivate love and stable relationships. Here are some of the best dating advice for teenagers.
Before You Start Dating
Okay, you've felt the spark, and you know this person is the one. What are you going to do? Here is some online dating advice. It can seem boring at first, but get out a pen and paper first. This is one of the best teens dating advice. Make a list of the qualities you wish for an amazing girlfriend or boyfriend before taking a person out for a first date. Be detailed in the list, with both the must-haves and the must-not-haves. When considering a future date, consider what you bring to the table as well.
Your First Date
Begin planning your first date once you have a clear idea of the kind of person that will be perfect for you. Even before you've asked a person out or been asked out, it's important to make any basic plans. Going on a date entails some risk and preparation, but the more you can do ahead of time, the better. Discuss the rules and requirements with your parents, determine when and where you wish to go out and try to make some friendly contacts before going on your first big date alone together.
Top 19 tips for Teenager Dating
First and foremost, be true to yourself. Don't wish to be somebody you're not. Be true to yourself so that there is no doubt of who you are as a person.
Set limits, so you don't do something you're not ready for.
Keep drama to a minimum. Nobody wishes to get swept up in a tense, dramatic scenario, so keep it clear and honest.
Never give up your autonomy. Be sure you could do as well on your own as you can for others.
Never, ever sacrifice who you are or what you desire.
Your heart will get shattered, but the agony will not continue long. And, while it may take some time for the pain to disappear, most heart wounds do heal over time.
Check to see if the person you're with brings out the best in you.
Breakups are painful, but they teach you what type of person you wish to be with and who you don't wish to be with.
Don't engage in sex until you're comfortable. You get to choose the tempo of the relationship that best fits you, so don't ever let a person force you to do anything you don't wish to do.
Never compare anyone to your ex; it's just bad manners. Furthermore, no two people are alike, so the comparison is a waste of time.
When your partner does something extraordinary for you, express your appreciation. Few things are more meaningful than expressing gratitude to others for an act of kindness.
Don't accept anything less than you deserve. Relationships work both ways, but if you're not getting anything back in exchange for what you're putting in, it's time to move on.
Never presume to comprehend what your mate is thinking. When in doubt, ask.
Avoid talking smack regarding your relationship because it will always come back to you as the initial source, which is a sure way to break a friendship.
Do not engage in mental gymnastics. Say what you imply so that everybody is on the same page at all times.
Remember to communicate with one another since partnerships are important.
Don't ever, ever kiss and tell. Keep what you and your girlfriend or boyfriend are doing to yourself because it will come back and bite you in the butt if you begin jabbering.
Be gentle when breaking up with others. There is a difficult way to convince a person they are not The One, so do it with care.
Parents are always waiting in the wings to assist you when you need them.