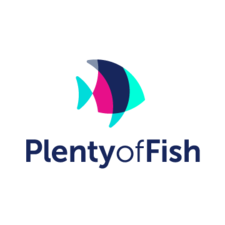 Online dating is one of the fastest and best ways to meet someone who could matter in your life. During a pandemic, in particular, it is the safest place to look for love or start dating – from the safety and comfort of your own home.
Dating behind a screen often gives you more confidence than you might have in person, and allows you to let your personality shine. Unlike dating in the real world, you don't need to worry about a bad hair day, a break-out or even getting dressed to speak with other local singles.
Plenty of Fish (or POF) is one of the Internets' oldest and most popular dating sites. The dating site has a proven history with long term matches and marriages between people who met on the site.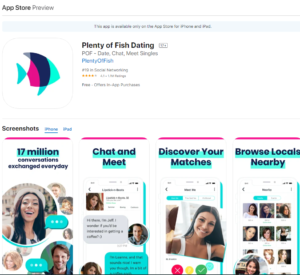 As such a big site, with so many members using it with the same intentions as you, it can be hard to get your profile noticed or make it stand out in the crowd – but it isn't impossible. Your "headline" on Plenty of Fish is the most important part of your profile and the way you'll get your account noticed on the site.
On Plenty of Fish, your headline is limited to 50 characters – so how do you get yourself noticed in so few words? The best POF headlines are quirky, interesting and make the reader want to know more. Research has found that questions are the best headlines to make other site users want to interact with you – but what is an example of a good Plenty of Fish headline?
Plenty of Fish Headlines: The Best Examples
Intriguing:
As humans, we are extremely curious, and even the smallest nuggets of information make us want to know more. Creating intriguing headlines can catch the curiosity of other singles on the site and make them more likely to respond to you.
Click at Your Own Risk (like being told not to press the big red button, as humans we're programmed to be curious – and being told not to click, will only make someone more likely to do so).

And That's Why I'll Never Go Back Mexico (this headline implies there is a story to be read, should you click on the profile – it implies something interesting happened and many readers will want to know more).

And, I Won't Be Doing That Again (similar to the above headline, it suggests there is an interesting story to be found out if you click the profile).
Adventurous:
Travel in recent years has become a sexy trait in both men and women. A lot of younger singles enjoy packing a backpack and touring lesser-known countries, or jumping in a camper and taking a "no luxuries" road trip through the national parks – and finding someone willing to do the same is the most important part of the relationship.
Seeking Adventure: Enquire Within (travel is sexy and men and women who want to travel often dream of something special to share their adventures with)

Got a Passport? Let's Go (like with the above headline, it suggests you're willing to whisk your partner off on an adventure at any point – and there is nothing sexier than spontaneous travel for a lot of people.

Co-Pilot Wanted (asking for a copilot doesn't only suggest adventure, it suggests you're looking for someone to accompany you throughout life)
Film Quotes:
Film quotes can be particularly funny and a great way to help people who have similar tastes in films and a sense of humour – attracting the right people to your profile.
Are you the Carrot to my Pea? (whilst this isn't a direct movie quote, it uses a famous quote from a popular film that will resonate with other fans)

"

After all This Time?" (is one of the most romantic movie quotes from a famous series of films and books – anyone else who is a fan will notice the connection immediately and be more inclined to respond to you.

"

Let's Make it Count" (again this romantic quote from perhaps the most romantic movie in the world, is a way to let people on the site know you love a slushy movie – but you also love making it count with a little adventure or forbidden fun).
Funny:
Humour has always been sexy – in fact, a lot of people when asked what made them choose their long term partner – suggest that a common sense of humour and the ability to make each other laugh are the most important reasons behind their success.
Check your Horoscope: I am Your Future (this funny take on horoscopes suggests you're looking for something serious – but don't take yourself too seriously.

99% man's man, 1% Frozen fan (this shows you're funny but also have a soft side when you need to – and how doesn't love to "let it go".
If you want to meet someone online, these reviews could help you find the right dating site to meet people who you could connect with.