POF Review [2022]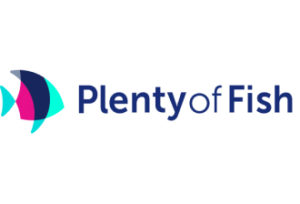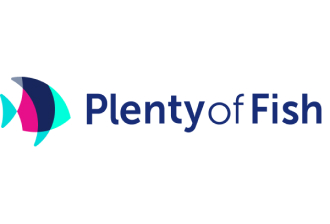 Tinder, AdultFriendFinder, Bumble – all these dating sites come to mind when you think of online matchmaking. But another trendy name pops into mind, and that's POF. POF is the same website as Plenty of Fish – it has just been rebranded.
It's a viable option for the BBW community, and even if it's not strictly tied to the larger God and Goddess dating niche, it still has all the things a BBW dating website needs. A "large" population, fantastic features, and bullet-proof security.
Its rich history serves towards its legitimacy, and the unbiased testimonials speak volumes about the website. The profiles are fantastic, the prices are affordable, and the members are vibrant. Below, we're going to get into the nooks and crannies of this website and give you all the details you need to decide if it's the right option.
Pros

● Fun, straightforward, and easy to use dating site
● Great encryption and security
● Very well populated
● No subscription required for messaging
● Good male/female ratio
● Many BBWs
● Many BHMs
● Feeder and Feedee friendly
● No bullying
● No judgment
● No racism
● Fantastic and unique features
Cons

● There are some bots on the website
● Customer support is a bit slow
● Some catfishes
Members and Unique User Base
Most online dating websites are notorious for their overwhelming male population. While POF also has a predominantly male demographic, the 60/40 split is miles ahead of a lot of the competition. There are about eighty million users registered to the websites, and a good portion of the member accounts are active.
With such a vast population, it's a glorious hub for more significant individuals. POF doesn't have a niche – it's a great all-rounder. You can find fetishists, feeders, feedees, BDSM individuals, and all other characters on POF. This website embraces people from all walks of life and with all the different perspectives and prospects.
It also serves the community by allowing you to use the service for anything. Are you looking to get into a serious relationship, or to get a piece of voluptuous rump for the evening? With POF and it's huge member base, you're guaranteed to find it.
Sign-Up Process
If you want to sign up to this website, you'll be delighted to know it's simple, free, and very straightforward. While other websites take an invasive approach, POF takes sign-up very lightly. First impressions matter quite a lot, and POF stands out.
One thing that is notable about the sign up is that it has a robot filter – if you're a scammer or botter trying to breach the website, tough luck. The process isn't short by any means. It does require you to answer some basic questions, but that's all there for a reason.
Having a detailed yet straightforward sign-up process is a double-edged sword. It gives the website all the info it needs to connect you with like-minded individuals, and it serves to ward off scammers, predators, and other malicious individuals.
You don't even have to link your social media to your POF account, so if you value your privacy, this is the right choice for you. Most dating websites use the sign-up process as a hook. They claim that the site is free, only to hook you in for a payment once you find out all the actual functional features are paid.
Contacting Other Users
Most of the features a person needs on a dating website are entirely free on Plenty of Fish – and that's what makes it such a good website!
POF allows you to contact other individuals for free. There are no hidden fees like other websites. Messaging is completely free and transparent. You do have to pay for a subscription if you want to view other profiles in extension.
If you've found someone you like, you'll be delighted to find out that the messaging feature is not only free – it's expansive. You can send voice messages and even images through POF's chat function.
Profile Quality
The profiles on POF are as detailed or as sparse as you'd like. The choice is entirely up to you. We recommend filling your profile just enough to keep it inviting and exciting, and using the best recent picture.
Making your profile stand out on online dating websites is very simple. People don't pay nearly as much attention to their online dating profile as they should. When you're making a profile, you want to make sure to fill it out with all the essential details, use high-quality images, and keep it inviting.
Think of what profile type attracts you, and make your profile attract your interests. Keeping it fresh, fun, and exciting is essential, and most importantly, available on POF. It comes with all the profile editing and creation tools you need to personalize your profile truly.
Plenty of Fish App
The app is equally as functional and gorgeous as the website itself. It's a great tool that allows you to take your dating needs on the go with you. It comes for both popular smartphone OS flavors, Android, and iOS.
All the features that are available on the POF website are available on the POF app. It's effortless to use and navigate, making it a viable alternative to the website. Lastly, this website also comes with a phone browser optimization, so you don't even have to download the app if you don't want to.
POF Reviews
"I am in love with this dating site. It has all the things I could ever want!!! My love life history is not the brightest thing in the world, but POF has made me feel like a million bucks. It's well worth the time and effort! " – Cindy, 36, Providence, Rhode Island.
"One thing that makes this website great is the fact that it is free. I don't want to pay for a subscription with each and every website I use, that is a lot of money at the end. This website is free, has a lot of hot stuff, and the app isn't half bad either. " – Melvin, 23, Kansas City, Kansas.
"This website is beautiful!!! It is so easy to use, and looks fantastic! It has all a larger woman like me could need!!! Hot men are flocking around just to meet me! " – Patricia, 29, Arlington, Texas.
Design
The design of this website is remarkable. It has all of the design features a gorgeous website needs. Not only are the visuals awe-inspiring, but the functionality and overall usability are also up to par with all the other greats.
The features are fully functional, they're easy to access, and navigation is an absolute breeze. If you've ever used a website before, you'll have no problem using POF.
The application shares the beautiful design and usability of the website, making it as viable as the real thing.
$ Costs and Prices
The website's payment scheme is completely transparent, simple, and straightforward. You don't even have to subscribe for a premium membership to use this website, which works in its favor. It works on a monthly subscription basis, and the plans are as follows:
2 Months – $38.70
4 Months – $51.00
8 Months – $81.40
It also comes with a token system for gifting, and the prices are:
One token – $1.99
Five tokens – $8.95
Ten tokens – $16.80
POF is known for its many unique features, all of which are equally fun, straightforward, and functional. While some are unique to this website, others are similar to other websites' unique features. Some of the most prominent unique features are:
| | |
| --- | --- |
| Chemistry Predictor | The chemistry predictor is a feature where you take tests to find your unique personality. Taking this test will allow POF to connect you with like-minded individuals. There are many tests you can take with up to 100 different questions. All of them are simple and straightforward and are based on the multiple option platform. |
| UltraMatch | The UltraMatch feature allows the website to connect you with the people that best suit your unique needs and wants. That's where the test comes in handy – as it helps to determine compatibility between two individual users. This feature is commonly found on dating websites, but POFs variant actually works. |
| Top Prospects | This is a compatibility ranked list of people you've talked to. It shows you who you have the best bet of being with, chatting, and dating. If you're not sure if it's the right time to make a more daring move, this feature makes it far more manageable. |
| Nearby | This isn't a special feature, as it's pretty standard. This feature connects you with people who are close to you via graphical location. The website does this, though, is relatively complex, connecting you with close individuals based on your personal preferences. Talk about killing two birds with one stone! |
| Meet Me | This is a quick match feature, very similar to the swipe feature present in most dating apps like Bumble, Tinder, and Baddoo. As long as the both of you tick yes, you'll be heading for a meetup in no time. |
| Automated Decision Making and Profiling | This behind-the-scenes feature makes POF stand out. It's an excellent decision-making platform where the AI algorithm connects you with like-minded individuals based on your personality, chat history, and unique needs. |
| Super Yes | Super Yes is the Super Like or Super Swipe feature that other websites have. It allows you to express how much you like a person. Your chances are up 50% if you super like someone. |
| Send Priority Message | Sending priority messages is the same as sending messages, but they're going to be the first ones to pop into your recipients' inbox. This feature is exclusive to premium members. |
| Today's Catch | This feature makes people stand out in the meet me section of the website. You can pay to be today's catch with tokens. |
POF Usability
POF is very usable and has a multitude of redeeming features. You don't need to connect it to any external social media, and the requirements are minimal to join.
Matching is done through an advanced algorithm that takes care of your personal preferences and recommends only the people that fit the bill. It's a viable, functional matchmaking service, complete with free use.
Everyone can join the website and get it on all of the action, as sending messages is free to both genders. The only people who want to use premiums are looking to get the most out of their service, seasoned swingers, or people in open relationships.
Security & Safety
POF wouldn't be one of the most popular dating websites globally if it weren't safe. It carries a top of the line SSL encryption that professional casinos and VPNs use – so you can rest assured knowing that all of your data is protected.
It is also home to a very active moderator team, looking to root out any malicious individuals and scammers. Since you don't need to connect your other social media or websites with POF, there is no need to worry about finding you elsewhere.
There is also a POF app that shares the gorgeous design, functionality, and safety features with the website. It's a great way to take your dating with you and find the ideal partner for your next exciting adventure.
With a free PlentyOfFish account, you can:
Sign up to the website
Make a profile
Upload your info and pictures
Connect with individuals
Search and filter
Send and receive messages
Use the app
Use the Compatibility Predictor test
Send voice and image messages
All the basics are covered in the free membership, but the premium membership will get you:
Priority in the Meet Me function
Remove all advertisements on the website
Know if your messages have been read
Send up to three gifts daily
View extended profiles
Buy more gifts with tokens
Get access to new users
Get a premium tick on your profile
Stand out in searches
Cancellation
You can temporarily cancel your POF account if you've found someone you like, or simply want a break. It's as simple as going to the edit profile section and selecting the hide account option. If you want to delete your Plenty Of Fish Profile, it's even simpler.
All you need to do to delta your profile is go to the Help section and select remove the profile. After confirming your identity, you can delete your profile with ease.
Canceling your subscription is equally as easy. All you need to do is uncheck the automatic renewal option in your account section.