Online dating is as old as the internet and matchmaking itself is a centuries-old tradition that is used all over the world. Online dating is often considered modern matchmaking, and in the place of a matchmaker, algorithms help to bring the right singles together.
Dating in 2020 has moved almost entirely online, due to the ongoing COVID Pandemic and with many states and countries being encouraged or forced to stay home. Online dating is the fastest and most direct way to meet new people and potential future partners and is now considered the safest way too.
From the comfort of your own home; on your sofa, in the bath with a glass of wine or even in bed in front of another Netflix marathon – online dating happens when and where you are comfortable.
There are over 1500 dating sites and apps online in the USA, and each one can help you to meet different people for different types of relationships – but what happens when they go wrong?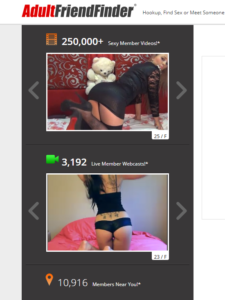 Like with everything we do online, there is some level of risk attached. When online shopping, banking and even booking holidays, we and our private and personal details are exposed to hackers – and dating sites are no different.
Like with any online website, dating apps are also open to hacks – and as a place that often detail private aspects or even photos of your sex life, can be extremely detrimental to your day to day life.
Historically in 2015, the Ashley Madison hack exposed the private lives of many different people – including celebrities and politicians. Since then the importance of staying safe online has been demonstrated.
Most recently, Adultfriendfinder and the Network who own the site (Friend Finder Network) were hacked, and the login details of over 400 million past and present users were compromised.
How to Find Out if You Were Hacked?
Whilst a large number of accounts were hacked – not everyone was, and before panicking or thinking the worst, it is important to find out whether or not your account was hacked or compromised. The easiest way to do this is to use haveibeenpwned.com to check your email addresses (including old accounts as the hack affected closed accounts too).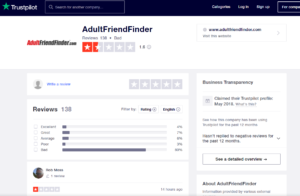 The site will email you to let you know whether or not you've been hacked. If you haven't – panic over, but if you have followed these steps next:
Create a website under your name:
Your Adultfriendfinder account – if you used your real name – will usually appear at the top of any Google search your or someone else makes for your name. Spend time building a quick site with your name – even if it's just an online resume – to encourage your dating account to appear further down the page.
If you're a business owner, an artist or use the internet as a place to network – building your website, with an autobiography and links to your work can make you seem more credible and professional online – as well as helping to hide your hacked account on Google search results.
Update your social media pages:
Social media is often in your name, and Facebook, Twitter, LinkedIn and Google + will all appear above the other results for your name on Google, if you're active and maintain your pages. There are 10 results on a google search and having 10 social media accounts is the best way to "hide" your hacked dating profile on the "rarely clicked on" the second page of Google. Whilst it might seem like a lot, it is the easiest way to keep your hacked account hidden.
Increase Authority of Your Website and Social Media Accounts:
Getting to the top of Google doesn't happen overnight, but there are a few tips and tricks to help hide your hacked account and raise the authority of the ones you want to be seen. Google increases authority by monitoring the number of links going in and out of your online pages. One of the quickest ways to raise your page's authority is to link all of your sites and social media pages, from all of your sites and social media pages – this makes your site look more trustworthy to Google.
Maintain your Sites and Be Relevant
Every time you update your website – whether it's a quick blog post, a link to an article you read or simply and quick change up of the homepage content, Google re-checks your site. The more you update and maintain the site, the more Google will deem your website "relevant" and the higher it is likely to appear in search results.
Update your Online Security Measures
Whether or not you have been hacked, many of us have a terrible habit of using the same, easy to remember, personal to us password. It is a good idea to update your passwords at least once a year and to stay away from easy-to-guess passwords. Try to combine numbers, letters and special characters and better still use an online site to create an "unhackable" password.
Is Adultfriendfinder a Scam or Does it Really Work?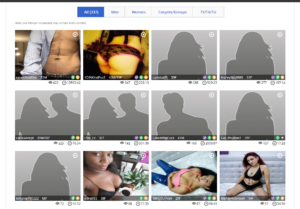 Adultfriendfinder is one of the oldest and most trusted dating sites in the USA however with the recent security breaches and increasing complaints about on-going billing after cancelling memberships. There are several other dating sites that might be better suited to you and your online dating journey. However, as the winner of the best adult dating site in 2010 and 2012 – it is doing something right as a dating site overall.
If you're looking for love or building adult relationships online, don't risk hacking or sites that don't work. Dating site reviews are a great place to find *real* user reviews about the best and worst sites on the market – helping you to make an educated guess about which online dating site will work best for you.