Adultfriendfinder Review [2022]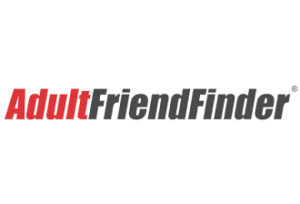 Among hundreds, if not thousands, of adult casual dating sites, it is tough to make a pick. Finding the most reliable one with a big and active user base is really important. This is why we decided to put one of these sites under our scope and provide you with the Adultfriendfinder review.
With more than 80 million like-minded members, Adultfriendfinder is one of the most popular casual dating sites for adults. A huge member base is just one in the line of many perks that come with Adultfriendfinder. It offers quite an easy registration process. Website user base is diverse, and what's more important it's sexually active.
If you are up for just snooping around before you decide to invest, you will not be disappointed. There are plenty of free features that go around. You will be able to test the platform and determine whether it is worth getting a premium membership or not.
The only downside that we found is the sex distribution. There are considerably more men than women on the platform. Now, since you are familiar with the basics, let's take a closer look at our Adultfriendfinder.com review.
Registering an Account
Adultfriendfinder is obviously aware that not all it's target users are tech-savvy. Registering an account on this hookup platform is very easy. The signup form required fields include:
Your gender
Interest
Birthday
Country
Province
Registration is completely free, and it usually takes a couple of minutes. Once you register an account, you will have received a verification email. To unlock your account, you have to click on the link. Now you can log in and complete your profile.
User Base
Adultfriendfinder members are usually looking for casual sexual encounters. While the user base is diverse in terms of interests, the demographic footprint tells another story. Most of the users are men, and half of the membership is between 24 and 44 years of age.
Members' interest varies, which is excellent news because it increases the chances to find like-minded users and make your sexual fantasy come true.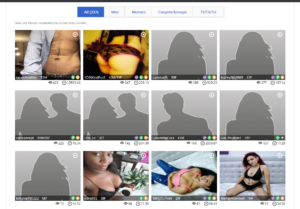 Profile Quality
Adultfriendfinder.com enables users to custom-tailor their profiles and add some extra info. Most of the profiles are complete. You can learn interesting things about people, including their sexual fantasies, kinks, and preferences.
Additional pictures and videos found on profiles are accessible only to premium users. However, all the pictures and videos on users' timelines are available to everyone.
How To Contact Members
Adultfriendfinder offers plenty of ways to engage with other people. Let's start with the ones that are free for all. As a free member, you can like videos and photos on a timeline. The comment section is also available for free users.
The search feature is neat and easy to use. You can apply numerous filters to narrow down your search and find relevant dating opportunities.
Premium members have access to interact with other users directly. There are various chat rooms they can use, enter groups, live-streams, and use magazines. The standard messaging and email communication is also there. You can use Adultfriendfinder like polyamory dating site for free.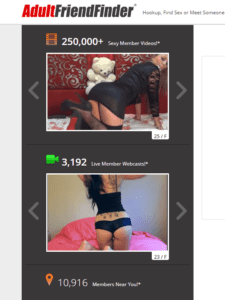 Unique Features
Adultfriendfinder has plenty of unique features designed to deliver a delightful experience to its members. Let's take a quick look at them.
Live member webcams is a really engaging perk promising a lot of fun, especially to newcomers. It allows you to enter live streams of other members. You can access it via Live Action > Live Broadcasters Webcams.
Chat rooms provide you with the opportunity to chat with other people and maybe even move the conversation to a private channel.
If you want to learn more about the art of making love and how to use Adultfriendfinder, you can use Sex Academy. It is the central hub of many learning resources.
You can even enter a Contest. All you need is to do is submit a picture or video. The content with the most likes makes the winner. Should you find yourself bored, you can always hit the Erotic Stories, where you can read about other members' sexual experiences.
Other unique features are quite interesting and useful, including flirt, hotlist, tips, and send gifts.
Mobile App
Adultfriendfinder offers dedicated mobile apps to its members. It is available for both Android and iOS platforms. The app is compact and easy to use. It comes with all the features you can find on the website so that you can take your sexual adventures on the go.
Adultfriendfinder Reviews
"Sharing my bed with a couple of strangers is a sexual fantasy that stuck with me. After my colleague suggested the Adultfriendfinder to me, I decided to try it. I was surprised to find so many open-minded people in one place. I managed to find several couples so far, hassle-free." –  Zoey (34)
There are three premium membership subscription plans you can choose from:
1 Month – $39.95 per month
3 Months – $26.95 per month
12 Months – $19.95 per month
Summary
Hopefully, this Adultfriendfinder.com review will help you make a better decision. As you can see, it is quite a popular platform with a huge member base. If you are interested in casual sexual encounters and meeting people who are not afraid to pursue their fantasies, Adultfriendfinder can help you make your wet dreams true.
Frequently Asking Questions
Can I trust AdultFriendFinder?
Adultfriendfinder is a legit hookup and casual dating website. It has been around for years, and its user base is huge.
What can I use AdultFriendFinder for?
Adultfriendfinder's user base is quite diverse. You can use the platform to meet like-minded individuals interested in exploring their sexuality and looking for new sexual experiences.
What are the chances to hook up with someone on AdultFriendFinder?
The platform delivers several ways to communicate and actually hook up with other people. With different messaging channels and unique features at your disposal, the chances to hook up with someone on Adultfriendfinder are pretty high.
Is there a way to check for fake profiles?
Adultfriendfinder has a team of site moderators constantly combing through profiles in search of scammers and fake profiles. The platform keeps tight security and constantly bans people who are causing problems. You don't have to worry about the fake profiles.
How to contact other members on Adultfriendfinder?
Contacting other members on Adultfriendfinder is easy. All you have to do is visit a member's profile, scroll down, and click "Send an email."