Choosing one of the best usernames for dating sites is not as easy as it may seem. For starters, a handle is a great way to get a nice first impression, and we all know you only get one shot to make it right. Thus, picking the right name is essential. For many, online dating profiles and names influence them greatly when choosing a partner. Within a few seconds of seeing your handle, people will have decided whether to click on your page or look elsewhere.
What's in a name, anyway? Well, usernames for dating sites are everything as they do all the work for you, giving you an easy time to get noticed. A username that stands out from the crowd will increase your chances of meeting great singles. Even if you join one of the best free dating sites in the world, without a good handle, you are unlikely to meet your match.
Four Tips for Choosing a Name
Choosing the right username for your online dating profile is paramount. It's a make-or-break situation for you, especially when you consider that you have only a few seconds to impress. Here are several tips to help you get started.
Be original. Genericness is one thing that both men and women dislike since almost nobody likes bland people. With online dating, you need to stand out from the crowd. In a sea full of similar-minded individuals, it's a good idea to be different in a good way. Use your creativity and imagination to be one of a kind. Selecting any of the catchy usernames for dating sites will get you noticed and up your online game.
Avoid cheesy usernames. You may think a silly handle is cute or funny, but cheesy ones are a turn-off to many. Opting for a goofy username makes you look like a joker, and many potential singles may not appreciate it. Here are some examples:
Cuteboy321
2good4u
Iamdatboi
Cuteme23145
Cutie9000
Loverman
Agedlikefinewine
All of the names mentioned above may appear creative, though will probably not yield any positive results. If you want to pick funny usernames for dating sites, try something else.
Keep off multiple numbers. People nowadays often use numbers in usernames. It is common to see numerals in email accounts, but in online dating profiles, they look quite outlandish. Handles like Sam9988263, Ron45978r5, and others are a no-go. After all, an online dating platform is not a math contest but a place full of people who want to keep things simple. Thus, if you want your profile to be pleasing to the eyes, avoid excessive numbers.
Let your username elicit positive vibes. Here is a simple trick to gain other members' attention — your name should elicit good emotions from reading it. This way, when people see your handle, they will associate you with good things. Now, the essential thing to remember is not to overdo it. Keep it simple while not going overboard. To have one of the best usernames on dating sites, use words such as "kind", "tender", "funny", "romantic", and others.
A List of Good Female Usernames for Dating Sites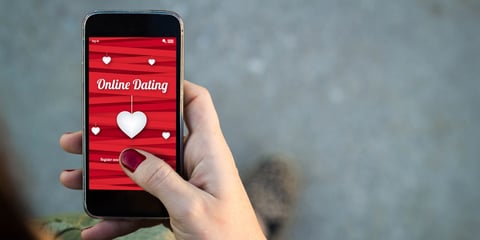 When choosing a female username for your dating profile, you want it to be creative but also mysterious. The female handle should elicit good vibes, with a touch of cuteness and romantic feelings. It should not be too obvious, and neither should it be too complicated. Here is a list of good usernames for dating sites that females can use:
Starry_Mary
CuteLady
BlueEyesEve
BeautifulJulie
AFunnyBee
Stella_the_Stunning
A List of Good Male Usernames for Dating Sites
Since times immemorial, males were known as good hunters and partners women can rely on. As a man, you have to make sure that your dating profile portrays you as a leader of the pack. The honors are on you to pick the right handle that will get you noticed. You should come off as someone approachable yet serious enough.
Women will not look at your profile twice if they think you are not serious about dating. Sure, that may sound like too much work, though things may get easier if you choose a good username. Some of the better handles include:
LuckyLucas
BrianTheFirst
Sevens_Stephen
OnceUponaTim
RomanticJoe
GentLee