Tinder Plus vs Gold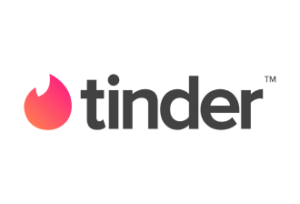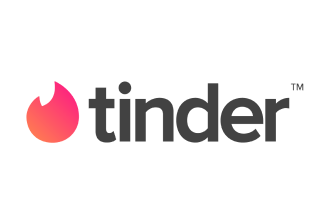 Is there a difference between Tinder Plus vs Gold?
Yes, there is. Tinder Gold includes an extra feature that allows members to know who swiped right on their profiles and use the instant messaging option. Tinder Gold has 2 features more than Tinder Plus –  Likes You and Top Picks features. Other features are identical.
Rewind
Rewind lets you take back your last Like or Nope. If you accidentally passed on someone you wanted to get to know, they are no longer lost in the Tindersphere forever. Use Rewind to bring their profile back by tapping the yellow arrow icon on the main screen.
Super Like
When Like is not enough, tap the blue star icon to send a Super Like! Your profile will appear in their cardstack with a bright blue border and star, highlighting that you Super Liked them. If they Like you back, it'll be an immediate match!
Boost
Boost allows you to be one of the top profiles in your area for 30 minutes. Increase your chances for a match—you can get up to 10x more profile views while boosting. Tinder subscribers get one free Boost a month, but everyone can purchase Boosts at any time.
Passport
Passport is a premium feature that allows you to like, match and chat with others around the world by simply searching for a city or dropping a pin on the map. Subscribe to Tinder Plus, Gold, or Platinum to navigate between your current location and new destinations!
Likes You
Likes You feature lets you see who likes you before you decide whether to Like or Nope. Only Tinder Gold and Tinder Platinum subscribers can access the Likes You feature.
Top Picks
Top Picks is the newest addition to the Tinder Gold and Platinum experience, and it's designed to highlight your most swipe-worthy potential matches.
Unlimited Likes
Rewind
5 Super Likes a day
1 Boost a month
Passport
No ads
Tinder Plus vs Gold Prices
Gold under 28:
1 Month – $14.99 total
6 Months – $8.83 per month, $52.99 total
12 Months – $6.92 per month, $82.99 total
Gold over 28:
1 Month – $29.99 total
6 Months – $18.83 per month, $112.99 total
12 Months – $12.50 per month, $149.99 total
Plus under 28:
1 Month – $9.99 total
6 Months – $5.83 per month, $34.99 total
12 Months – $4.58 per month, $54.99 total
Plus over 28:
1 Month – $19.99 total
6 Months – $10.00 per month, $60.00 total
12 Months – $6.67 per month, $80.00 total
How Tinder Works
This is probably the most visited dating app of them all. After you state your gender, age, location, and interests, you'll see a string of potential persons who fit the bill.
You either accept the challenge by swiping right, or you move on by swiping left. If two persons both swipe right, that is a match. Then, you can engage in a conversation using the chat feature.
Member Profiles
Both males and females use Tinder daily. While the app is mostly used by males, females are also very active. Everything starts by swiping to show your interest. If that person likes you back, you're free to send messages, initiate chat sessions, and more.
Tinder Sign Up Process
You will need a Facebook profile to register. The process is rather straightforward. Since your Facebook profile already has the required information, the app will fill in your account automatically.
Interaction
Making contact is extremely easy, and it takes only a few taps of your phone. The moment two members both swipe right, communication features become available. Another great thing is that the app only notifies you of potential matches to grab your attention immediately.
Swipe through 200 profiles every 12 hours, but the most significant upside is that the application provides its users with a range of additional options to make matches more exciting.
Profile Quality and Information
The layout is quite attractive and engaging with clear navigation. You can add images, music, and more to improve your chances of finding a match additionally.
Link the app with your Spotify, Snapchat, and Instagram to allow other users to learn more about you. The more details you add, the higher the chances of finding matches.
Tips on How to Make a Profile
Include 4-5 photos in your profile
Make sure your photos vary and point to your interests
Don't use any filters
Make sure your face is clearly visible
Include something catchy in your bio
Feel free to express who you are
Humor is always welcome
Keep your bio simple and easy to read
Connect Instagram, Snapchat and Spotify to additionally make your profile more attractive
Tinder App Review
Tinder's mobile app makes matching so much easier and faster. The fact that you can download the app without spending a dime adds to the whole thing. The level of convenience is also a thing to consider.
Profile music, colorful design, and the icons make swiping so much more enjoyable. However, to be able to fully use the app, it takes a little while to get a hold of the icons. The more you know how to use them, the more chances you have to use freebies like Rewind, Boost, and Super like.
Tinder Reviews
"I really found using Tinder more than exciting. The matches are great, and I had a lot of success." Ena, 23
"It really improved my sex life, but I find all those options a bit overwhelming. Once you get used to them, things get better." Mark, 26
App Design and User Interface
The app is very well-designed, with all the features transparently scattered throughout. The user interface is very user-friendly due to easy and convenient swiping options. Tinder is perhaps one of the most user-friendly dating apps of them all, in our honest opinion.
Additional Features
The app provides additional features to make your matching game even more exciting and convenient. These features include:
Tinder Boost
Super boost
Super like
Swipe worldwide
Rewind
Top picks
Traveler alert
Noonlight
Swipe Night
Tinder U
User-Friendliness
The app is straightforward to use thanks to its amazing design. We didn't have any trouble with navigation, and all the features are transparent. This is one of the best well-designed dating apps around.
Safety and Security
The application uses a range of safety measures to ensure the safety of members. These measures include photo verification, safety center, personal safety option, as well as an innovative Noonlight app for additional personal security.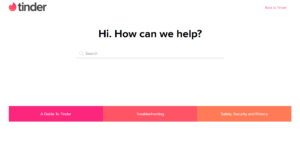 By going premium, you get access to Gold and Plus plans. These plans include upgrades such as swipe worldwide, one boost each month, five super likes per day, rewind, and unlimited likes.
Canceling Membership
In case you want to cancel your membership, simply delete your profile. You can find the option in the profile settings. To get back in, simply use your Facebook account again.
Avoiding Fakes and Bots
If you encounter an account with just one pic and no personal details, those are probably fake.
Never open any of the links you receive from other members.
Keep your conversation engaging to discover if a person is a bot or real.
Is It a Scam for Men?
While the application itself is legit, there are a couple of things we'd like to mention. The moment a man starts using the service, he gets a lot of attention at first. However, the more time passes, the less attention he receives. This goes especially for men who choose to use the application for free. Paid members have a higher priority ranking. To change this, you'll have to upgrade.
Pros:

Simple registration
User-friendly interface
Lots of active members
Matching by location
Cons:
A bit pricey
Limited profile data available
Profile verification could be better
Signing up requires Facebook
How to Come Up with Effective Pick-Up Lines
To really stand out from the rest, you'll need something more than your average cheesy hit on. Instead, do some research by going through the details that you can find on the profiles of individuals you find attractive.
This should be enough to engage in a conversation. If you find anything you two have in common, that's even better. Work your way up from there. Be funny about it, but don't go over the line.
Tinder dating app reviews
Frequently Asking Questions
In what countries in the world is Tinder available?
The application is used in over 190 countries all over the planet.
What's the minimum age to sign up?
The minimum age to register is 18.
Is there a website available?
Yes, there is. Simply Google the website.
Is there a difference between Tinder Gold and Tinder Plus?
Yes, there is. Tinder Gold includes an extra feature that allows members to know who swiped right on their profiles and use the instant messaging option.