Planet Romeo Review
PlanetRomeo Sign In/Sign up
Being on the best dating sites comes at a price and PlanetRomeo pays it to keep you happy! The registration process or logging into an account is the basic things most users will consider while selecting a good dating site. The registration takes a maximum of five minutes bust mainly three. Here is how to sign up on the site:
Step 1: Browse www.planetromeo.com.
Step 2: Connect with Facebook to quicken your registration, or click the "Join us for free" button.
Step 3: Set Username, date of birth, and location and click next each time.
Step 4: Input email and password and click next.
Step 5: Add a profile picture.
Step 6: Check the boxes to ascertain you're not a robot and 18 years or older. Then click the JOIN button.
For verification, the site sends an email to the provided address where you can go and click the "Verify Now" button that only takes less than 2 minutes.
If signed up already, on the home page on www.planetromeo.com, click the "Sign in" button and input your Username and password.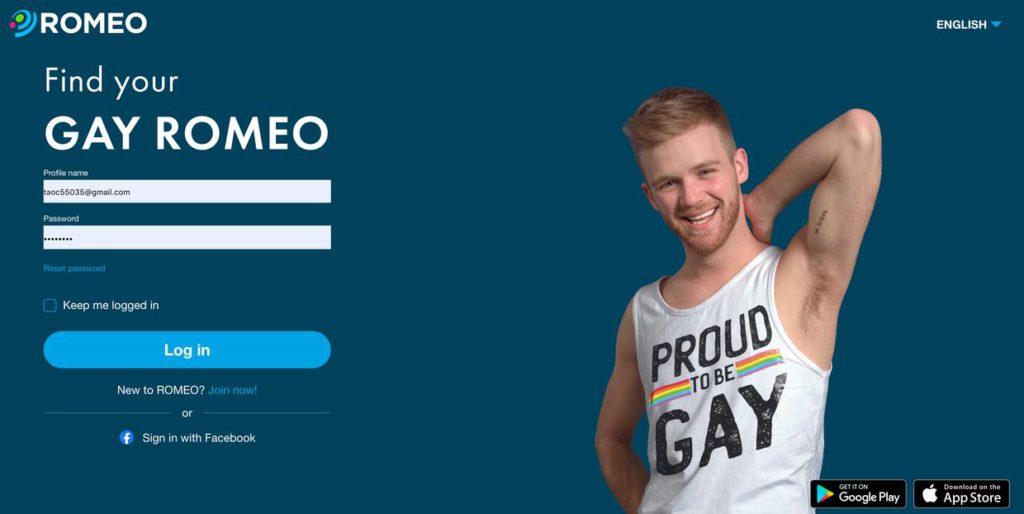 Member Structure
PlanetRomeo's membership is unique in its light, making it attractive to most people. Here are the most formidable facts about the dating website's membership composition:
The website comprises people aged 18 years and above.
Most users are gay men accounting for close to 65%, while the rests are bisexuals and transsexual people.
The dating site is 70% men and 30% women.
The dating platform has 500,000 American and 6 million other users globally, with the majority coming from European countries.
The website has close to 50,000 daily active members.
The majority of the guys here are interested in casual hookups.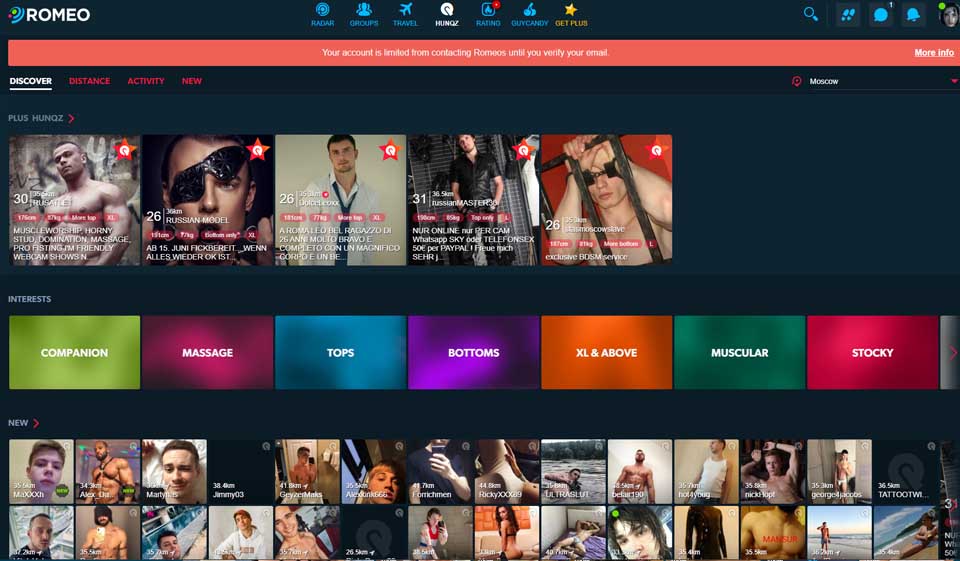 Matchmaking on PlanetRomeo
If you're seeking to find your best gay matches on PlanteRomeo and probably get a hookup, then here is what to do:
Profile setup: Ensure you complete the profile with truthful personal information. The filter tools work best for people who have well-completed accounts.
Photo: For both your profile picture and the album, ensure you portray a pose that will want other guys online to develop an interest in you.
Learn about your target: Online dating is a form of marketing. Knowing what other users want makes it easy to offer it something they can't resist.
When you have a match, here's what to do:
Join groups and chat rooms
Respond to messages
Start a conversation
Use exciting communication tools like winks and flirts
With most guys here, a response comes within a day, with most of them being positive.
Profile Quality
User profiles for PlanetRomeo members are freely accessible by other members. That can be through the search function or by clicking on the photo of a member. The information provided by members about themselves and their interests is informative. Therefore, it is easy to have a good understanding of a member. That gives PlanetRomeo's profile quality rating of 3.0/5.0 stars.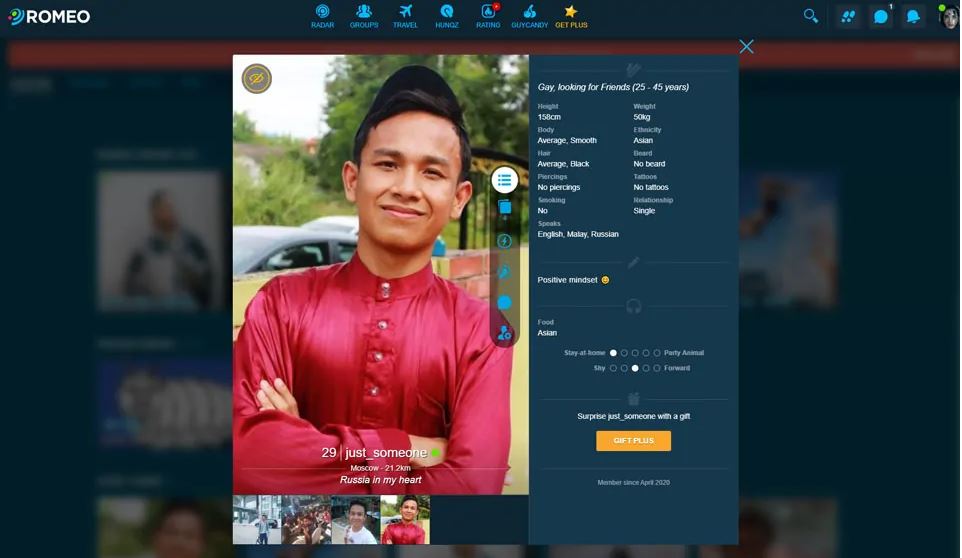 H2<PlanetRomeo App Review>h2
PlanetRomeo comes in two versions for its users. The first mode is the dating website, and the second one is the mobile app. The mobile app is accessible on Google's Play Store and Apple's App Store for Android and iPhone smartphones. PlanetRomeo users give its mobile app a review rating of 3.0/5.0 stars. Find the pros & cons of the PlanetRomeo app below.
Pros
It is accessible from any location.
The app's downloading is free.
A user can access all features available on the website from an app.
A member can send a message comfortably.
There is easy access to contacting features of the app. Thus easy to contact other users.
Adjusting travel plans is quick through pinning a location.
It offers an excellent mobile experience.
Cons
It requires regular updating.
Design and Usability
The dating site gives one of the best impressions for online daters. The home page has this thrilling design and cover picture that gets visitors interested instantly. Again, maneuvering on the online platform is more accessible right from the signup moment. Everything is visible and easily accessible. Besides having the mobile app, the design is also well-optimized for mobile browsing. Also, PlanetRomeo is search engine optimized and offers quality and fresh content. The content comes through as blog dating advice. Additionally, the site is secure and loads fast.
Special Features
There are several unique features for PlanetRomeo premium members to enjoy, including:
Picture rating: Permits users to rate uploaded photos. Its options include: Flower (Non-sexual), Popsicle (Some Skin), Match (Softcore), Fire Hardcore, Illegal (Inappropriate)
QuickShare: A private XXX-rated picture album a user can share with specific friends.
Meet The Romeo: A blog with a gorgeous gallery featuring PlanetRomeo members to guide members on uploading the best photos.
PlanetRomeo Foundation: A charity arm that supports LGBTQ+communities.
Security and Support
PlanetRomeo has several security features at play to ensure the safety and confidentiality of users. Such measures have included:
Block a nuisance profile or make a report to the support team for action.
Mask a profile and erase any trails to keep your identity safe.
QuickShare feature that helps share private photos without risking a loss of reputation.
Watch XXX-rated content while keeping your reputation intact.
It has end-to-end encryption for messages and payments.
Safe way to pay fees through PaySafeCard.
H2<Costs and Prices>h2
The payment for premium membership may be through two methods, including PaySafeCard and Credit Card. The dating site uses a 3-period payment technique to choose the best duration that fits their needs. However, the larger the period is, the lesser the paid amount. In comparison with other LGBTQ+ dating websites, PlanetRomeo is average in terms of premium membership charges. That makes it more attractive and preferable to many users than the competitors. Here is a tabulated costs analysis for premium membership:
| Duration | Every Month's Cost | Total Cost |
| --- | --- | --- |
| 1 Month | $10.11 | $10.11 |
| 3 Months | $7.86 | $23.58 |
| 12 Months | $5.61 | $67.32 |
Planet Romeo Cancellation
PlanetRomeo is a user-oriented dating site and focuses on ensuring maximum satisfaction to its members. As such, the site allows members to cancel their membership without any difficulties. Go to the settings of your account and cancel your premium membership. It takes you two or less minutes. After the cancellation, you're allowed to enjoy premium status until your billing cycle expires.
Expert Conclusion
PlanetRomeo guarantees gay men what would be challenging to have on any other gay dating site in the world. The platform makes men flirtatious, playful, and friendly. It is the undeniable home to thrilling gay men encounters ranging from friendships and hookups to relationships. The matchmaking and interactions tools are top-notch and unmatched by any other site. Also, the security and privacy of members are fully guaranteed. Besides, it has a great first impression for most first-time online daters. So make a try, and it might surprise you how you like the website.
FAQ
Who are the owners of PlanetRomeo.com?
The dating platform is owned and run by ROMEO BV.
How legit is PlanetRomeo?
The members here are real and fake accounts are removed immediately after detection.
Can women sign up on PlanetRomeo?
Only trans-women can register as members. It has no option for lesbian or straight women.
Am I allowed to block another PlanetRomeo member?
Yes. The blocking solely depends on your discretion.