Okcupid Review [2022]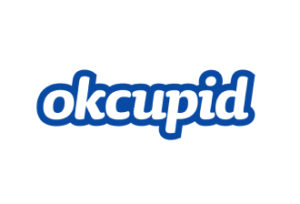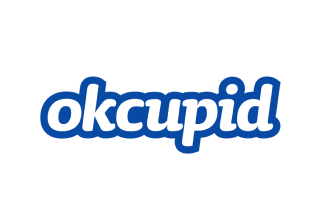 Pros
Large base of active users
You can use the site for free
Transparent navigation
User-friendly interface
Cons
Not enough members like on other popular sites
Fake profiles
Okcupid Membership Structure
OkCupid has been around for almost 16 years.  During that time, the site managed to gather millions of users from all over the world. Members are quite active, which is a great thing.
Users are free to use instant messaging, but not before both members hit like. We took a look at the member structure, and there are more men than women here.
The site used to be a hookup/casual dating platform, but things have changed nowadays. Today's users are more into finding serious commitment. Let take a look closer with this Okcupid review.
Singing Up and Profile Quality
Completing the process of registration at Okcupid is rather straightforward and quite easy. You will be asked to disclose your personal details, including your age, where you live, email, and so on. You can use your Facebook account to make the process even simpler.
However, the dating site for geeks has a unique set of questions about your personality. This is only to make finding compatible matches faster. These questions are used to see how compatible you are with potential matches. The higher the compatibility, the better the odds of finding a match.
Okcupid App Review
OkCupid is available via a well-designed, user-friendly mobile application equipped with all the necessary options you need. The only downside is the loading time, although it's not that big of a deal. The app allows you to access a roulette-like matching feature that provides suggestions on potential matches. Check nerd dating apps to see the alternatives to Okcupid app.
The app design allows you to see all the features, which improves your experience. A significant upside is that the Double Take feature looks better on the app. Simply choose a match by swiping right or left if you want to move on.
OkCupid Reviews
Read user reviews for Okcupid:
"I've been an active member for almost two years now, and I can only say that this dating service made my life better. I've found the love of my life here." Jane, 34

"After a couple of friends suggested that I should try it, I finally decided to give it a go. To my surprise, finding matches was pretty easy. I can't imagine my life without it now." Susanne, 27
Finding Matches on OkCupid
Initiating contact to find matches in OkCupid is very simple. We really like that you can do it for free. There's a catch, though. You can exchange messaging sessions only if others like your account back. This is due to a sudden change in how the messages work.
The main goal is to filter out any inappropriate or rude content. Since we already mentioned that profile completion requires you to provide answers to certain questions, the platform sends compatible matches your way, which makes the entire matching so much easier and efficient. OkCupid is one of the best polyamory dating sites for free.
What Could Be Better
One of the biggest downsides of OkCupid is that it isn't a dating platform for casual sex, hookups and one night stands. Nowadays, it's more of a dating service for all those who are looking for serious relationships, commitment, even marriage.
Then, there are fake profiles here and there, as well as cases of catfishing. To be honest, we don't find any of these matters to be such a big deal as you can find all these issues on other popular sites.
Finally, the biggest downside is that you can't exchange messages with members if you don't like their profile back.
Pricing
Pricing is one of the upsides of this dating website/app. We took some time to compare their prices to other similar services and discovered that the pricing here is quite affordable. There are two types of premium subscription: A-List Basic and A-List Premium.
Basic:
1 Month – $7.95 total
3 Months – $6.35 per month, $19.05 total
6 Months – 3.95 per month, $23.70 total
Premium:
1 Month – $24.90 total
3 Months – $22.90 per month, $68.70 total
6 Months – $19.90 per month, $119.40 total
If you want an additional incentive to rank your account higher for half an hour, there's an extra feature, Boost, and it costs extra:
One credit – $1.99 total
Five credits – $1.89 per credit, $9.45 total
Ten credits – $1.69 per credit, $16.90 total
Free features include pretty much everything you need to not only explore the platform but exchange messages, find potential matches by using search options, etc.
Paid services add a twist to make your matching game even more interesting, but the real treasure lies in premiums. Now, these are special options that significantly increase your chances of succeeding.
These premiums include:
Double Take Okcupid
List of people you like
List of people who like you back
Boost
Access to blog
Stacks
Frequently Asking Questions
What is needed to become a member of OkCupid?
You can subscribe to membership by either using the information from your Facebook account or answering a set of specific questions.
Is there a premium account available?
Yes, there are two premium plans – A-List Basic and A-List Premium.
Is it possible to get Okcupid refund if I don't like the platform or don't use it?
No, it's not. OkCupid's policy doesn't include refunds, regardless of the reason or the circumstances.
How does matching work on OkCupid?
There's a feature, Double Take, that allows you to the compatibility of the suggested members. If the compatibility is high, you can initiate contact. The suggestions you receive depend on the answers you give upon registration.
What exactly does the Okcupid Double Take feature do?
The feature is designed to make the matching game on the platform more interesting and engaging. It works by providing compatible matches just like the ball circles around in a game of roulette.
How safe is OkCupid really?
The platform is continuously upgrading its safety measures. You can rest assured that the service is quite safe and secure.
What do I do if I come across a scammer?
There are two ways to deal with such a situation:
You can simply block them.
You can report them.