Best Jewish Dating Sites & Apps
Being Jewish doesn't mean you can't look for love online. Statistics show that thousands of new members are joining Jewish online dating every day. Some sites are more popular than others, so we'll show you which 5 sites will give you the best chance to start a relationship with a fellow Jew.
Not only we'll show you where to look for singles, but we'll also answer some questions you're probably asking yourself now.
Eharmony.com

RELATIONSHIPS: eHarmony.com isn't specialized for Jewish dating, but you can use their filters to look just for Jews. Their filters allow you to search for partners based on the location too.
That narrows a huge pool Eharmony has. After choosing a location, you'll still have a chance to meet thousands of Jewish singles there. The scientific approach to matching helped Eharmony to make a name for themselves.
Until now, more than 2 000 000 singles found love with their help.
USERS: Members of Eharmony are well balanced when it comes to gender. Men and women are almost 50-50 here. That, combined with their scientific approach, almost guarantees success. And you'll get to do an amusing quiz after registration – it's there to help Eharmony algorithms find members who are your potential matches.
Jdate.com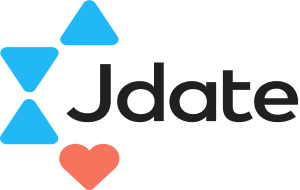 Jdate is one of the dating sites made with only one purpose – to help Jewish singles find love.
STORY: You're wrong if you think Jdate is new. This site exists for 20 years. It's one of the oldest active dating sites. In general, not just Jewish. That shows how good Jdate is. Through the last 2 decades, this site has gathered an enormous number of members. More importantly, it produced an enormous number of couples.
Why does Jdate work so well?
USERS: It's specialized for Jewish people
It shows more info than regular sites – meaning you'll know who are your perfect partners easier
Being online for so long gives it authority, so it's a first site many Jews try
When people around you want you to find them, it's easy to find them. That happens to singles on Jdate. That will happen to you. Just be honest while making a profile, and love will find you before you think.
SawYouAtSinai.com

SawYouAtSinai.com is different from most of the Jewish dating apps or sites.
RELATIONSHIPS: It is specialized in matchmaking, but its pool isn't huge.
USERS: A bit over 30 000 members might look like a small number. But think for a second? You're looking for a relationship, you're looking for just 1 person. That means SawYouAtSinai.com has at least 30 000 singles more than you need.
You may think it's worthless to join a site with not so many users because that lowers your chances to find love. There is a catch.
SawYouAtSinai.com offers a unique approach. After registering (and upgrading membership), you can choose 2 matchmakers who'll help you in the quest of love. Those matchmakers are real people, not some software.
The effort they'll put into finding you partners will surprise you. 3572 couples got engaged with the help of SawYouAtSinai.com. That's 7144 singles who are in love thanks to them. 7144 is 24% of 30 000. You see, numbers are on your side on SawYouAtSinai.com.
JPeopleMeet.com

RELATIONSHIPS: JPeopleMeet.com specializes in local Jewish dating. If you want to find Jewish singles near you this site is your best choice. At first, it might look a bit outdated, but its features are on point. And the community is great.
After all, you aren't looking for the best looking dating site, you're looking for the site which will put you in the relationship with your match made in heaven. JPeopleMeet.com surely can do that.
Check out numerous testimonials of the former members who don't need their service anymore because they've found love on JPeopleMeet.com. One more thing might catch your eye, the free browse option.
We know you don't need any free things, but consider that a gift for JPeopleMeet.com. After registration, you can browse the profiles of other members for free. That will give you a better insight into a community on the site. Some users may be your perfect matches. You'll never know if you don't register.
Match.com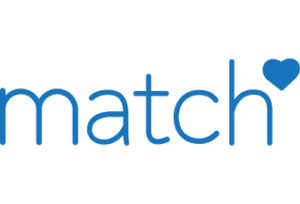 RELATIONSHIPS: Match.com is the dating site for every Jew who likes big numbers.
USERS: Match.com has been around since 1995! Long tradition made this site the dating site in the eyes of many singles. You want to know how much? Millions. Yes, millions. Match.com has so many users that a rock could find a partner for a relationship there.
Yes, millions of users mean nothing to you, you're looking for that one special Jew who'll make your life perfect. Hundreds of thousands of singles find partners every year on Match.com. Not all of the singles on Match.com are Jewish, but a big percentage is. Give it a try, you have nothing to lose, and you can meet many Jewish singles.
Stereotypes in Jewish dating
Stereotypes can be very irritating, but most of them are true to at least some point. Some stereotypes about Jewish people are true, but they don't apply to date. We'll list them and explain briefly.
Jewish men love their mothers – BUT they love their wives too
Jewish people love money – BUT they aren't cheap. They are ready to give anything to people they care about.
Jewish people are natural salesmen. There is no but here. Use your natural talents to find love on some of the Jewish dating apps.
Jewish men have big noses – no, there is no scientific proof for that stereotype
Jewish people are rude – this one is also false, but we don't have to tell you that
How to be successful on Jewish dating sites?
Be yourself. Jewish people are good at persuading, so use that skill to meet singles too.
Be honest. Don't lie about your accomplishments, wealth, or anything. It will just waste your time.
Know what you are looking for. Some members might look for casual relationships, avoid them if you want to start a long-term relationship.
Who can you expect to find on Jewish dating sites?
Jewish dating sites are full of people looking to taste love again or for the first time. Some got out of the relationship. Some are tired of being single. There you can find regular Jewish people who don't have time to go out looking for partners, and they want to meet somebody new who'll spice up their life.
Drawbacks of Jewish Dating
Jewish dating apps won't tell you this, but there are some drawbacks to dating a fellow Jew. The biggest one is – you'll negotiate everything. That is a drawback to most couples, but being in a relationship is all about compromises and negotiation. So, you can say dating a fellow Jew is flawless.
Online dating for Jewish people is a thing for a long time, but if you're new, it may look scary in the beginning. After you get the first message from someone, you'll see how easy it is. Dare, that's the most important step.