Badoo Review [2022]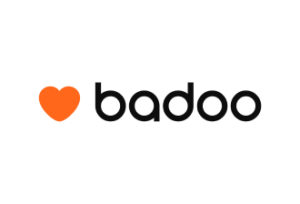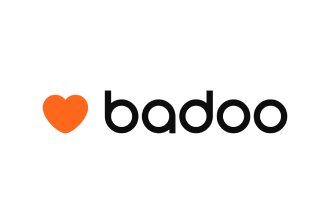 Badoo is the biggest and one of the most popular dating apps on the planet. It currently has over 350 million registered users, and it offers one of the best dating platforms you can use.
The app has a few unique features designed to make finding and matching with potential partners easier than ever before. The best thing is that they are already close by, so you won't have to go through a lot of trouble to get a date. You will be amazed at how many people you know already have an active profile so read our Badoo review to know if you can trust this website.
Badoo is free, but you can get a premium version for a reasonable price if you want to get the most out of the app. Even if you don't go Premium, you can buy credits and spend them on a few paid features that might increase your chances of getting a date.
Badoo has been connecting people for more than 10 years, and it's definitely one of the most popular dating apps on the market. Read our full review and see why hundreds of millions of people use it today.
Casual Dating Pros and Cons
The Good:
Great looking app that makes dating almost effortless
Allows you to find hundreds of singles near you
You can get dates without the Premium version
The Bad:
You can match only by location
No free advanced features
The matches are based only on photos
Badoo Registration
Many people turn to Badoo because it has one of the easiest registration processes of all similar apps. You can register using social media credentials like Twitter or Facebook. You can also become a member after answering a few simple questions about your sexual preferences, the reason you joined the platform, your personal information, where you live, etc.
If you use the Badoo app, you can turn your geo-location on, and the app will always look for the nearest matches, no matter where you go. When you've provided the required information, the last step in the process is to add at least one photo. You will receive a verification email, and when that's done, you can start looking for a date. The entire process takes about 5 minutes to complete.
First Contact
There are a few different ways you can contact other users. You can either search for singles in the People Nearby section or use the Encounters feature that resembles Tinder's way of matchmaking. If you have more time, you can browse through every Badoo profile for more details.
Badoo has a thing called Popularity. It's important because it affects how many people see your profile when they log in. The only way you can raise your popularity is to enter all of the profile details and add as many photos as you can.
The Encounters feature allows you to quickly match with the users you like. The People Nearby section offers a list of local users who match your previously entered preferences. Since you're likely to encounter hundreds of people, you can make a small selection of those you like the most by adding them to the Favorites tab.
User Profile Quality and Features
The profile quality is not the same for the browser version and the app. You have to provide some basic information about yourself, but not much more than that. When that's done, upload a few photos to show people more about who you are. You can even add a short video, which is often a better option.
You will get points for every photo you add, and the score you have determines how visible you are to other members. That's why you should fill out everything you can if you want to have more success in finding a date.
While the platform does have a verification system, you will still run into fake profiles all the time. It seems like some premium members pay to send out generic messages the moment you create a profile. That's because Badoo wants to attract more users, so they've created fake profiles to raise the numbers. Since there are only a few customizable options, it's obvious that Badoo is more about no-strings-attached relationships, rather than something more serious.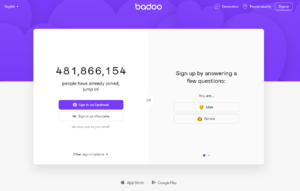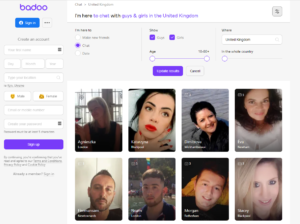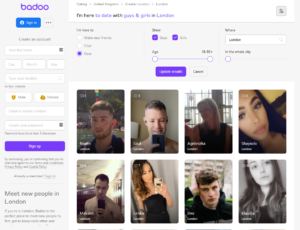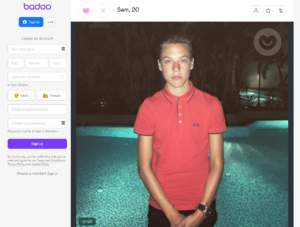 Member Structure and Messaging Options
Badoo is an app designed for young single people looking for an easy hookup. It works similar to Tinder because it's mostly used for quick dates and one night stands. You will sometimes run into older users looking for something more serious, but mostly its people under 30 looking for some fun.
Unlike many other popular dating apps, Badoo allows you to contact users directly through messages, even if you're not a paid member. You can do that right after creating your profile.
However, you can't send more than two messages to users who didn't match with you. If they reply, you can continue exchanging messages as much as you want. A notification will tell you every time someone replies, and if you really like the person, you can add them to the favorites section for easier communication. If you run into someone you don't want to talk to, just hit the block button, and you will become invisible for that user.
Badoo App Review
The complementary Badoo app provides a better experience than the website. It's easy to use and features an intuitive design that works well on all devices. It's definitely the best way of using this dating website, as it allows you to match people quickly and engage them right away.
It also provides convenience as you can use it to meet new people everywhere you go. Many people use it when traveling because it offers an easy way of meeting some locals. It's clear that Badoo put more time in the app than the website because it simply feels and looks better. If you're planning on joining the platform, use the app because it offers a better overall user experience.
Badoo Reviews
"I heard about Badoo from a friend, and it took me a long time to give it a try. I managed to land a date the first day I registered, and I've been on dozens of dates ever since. It's awesome!" (John D.)
"Badoo is by far the best dating app I've ever tried! I met a lot of friendly people in my city through it, and it helped me through some hard times in my life. If you want a date, Badoo is the place to find one." (Claire B.)
"Whenever I feel lonely, I just log into my Badoo account and find someone who feels lonely too. That's how a boring night turns into a fun time, and I meet some cool people along the way as well." (Seth M.)
Overall User Experience
Badoo feels very familiar because it looks and feels like a social network, with an emphasis on dating. Of course, it has fewer features, but you get the idea. The browser version is a little out of date, and it can feel a little messy at ties. On the other hand, the mobile app is much cleaner, and the profiles you browse through look better overall.
Since there's a lack of customizable features, you might feel that all profiles look the same after spending an hour browsing through them. That's not a huge issue, but it can become a little confusing after the 100th profile you see.
The free membership won't give you anything other than the basic features. You have to pay a premium membership to unlock advanced features, and you can buy credits to unlock some perks. They include better visibility, sending gifts, use of emojis in the chat, more Encounters, notifications for users every time you log in, etc.
Premium Membership
1 month – $12.99;
3 months – $10.66 per month;
6 months – $8 per month
Badoo Credits
100 credits – $0.03 per credit
550 credits – $0.02 per credit
1250 credits – $0.02 per credit
2750 credits – $0.01 per credit
Unique Website Features
Badoo does have a few special features, but they are not very useful. The Superpower feature that comes with a premium membership will help you get more contacts because your name will appear in everyone's notifications every time you come online.
The entire idea of the platform is to connect young people looking for a casual date or a hookup since members engage each other based on looks and nothing else. The platform doesn't allow you to express more about yourself. It's only based on looks, so take some time to find the best photos to upload. Profiles with high-quality photos have the most success. It's just the way it works.
Frequently Asking Questions
Who is Badoo For?
Badoo is a casual dating app that allows you to meet single people near you. It's designed to make online dating feel like a breeze. When you create a profile, you will swipe through other profiles until you find a match. When that happens, you're ready to go out on a casual date with no strings attached.
What are Badoo Secret Awards and What Do They Mean?
Every user can get special Secret Awards, which are badges only you can see. These awards are achievements you get for connecting with people, having the highest profile score, and so on.
How Do I Use Badoo Encounters?
Encounters are where you'll be spending the most time on Badoo. It works similar to Tinder, where you swipe people until you find users you would like to connect with. User photos will appear one after another, and you just have to pick the ones you like.
How can I know who Likes me on Badoo?
You can see who likes you on Badoo only after buying a Premium subscription. It gives you access to the "Liked You" section, where you'll see a list of all users who, well, like you. That makes finding a match much easier, so you should consider getting it.
Can I report people who violate the rules or insult me?
Of course! If you run into users who don't play by the rules, just go to the Feedback page and report them. Fill out the form with details, and Badoo will take action as soon as possible. You can also report a user by clicking the "Report Abuse" link found on every user profile.