321chat.com Review
321chat.com Sign in/Sign up
Here is one of the most popular and active webcam sites today. As one of the finest chat rooms, the site is designed for people of all sexes, ethnicities, and adult age range. Just like the free dating sites for teenagers, both straight and LGBTQ+ singles have chances to find potential partners at 321Chat. The site claims that its users don't have to worry about things like chats, memberships, and paid registrations. The platform is non-judgmental, and everything is free. 
Whether you want to form part of the 321chat.com membership as a guest or a real member, it only takes a few minutes to create an account. You don't have to register to access a chatroom completely. Entering your username and signing in as a guest user will suffice.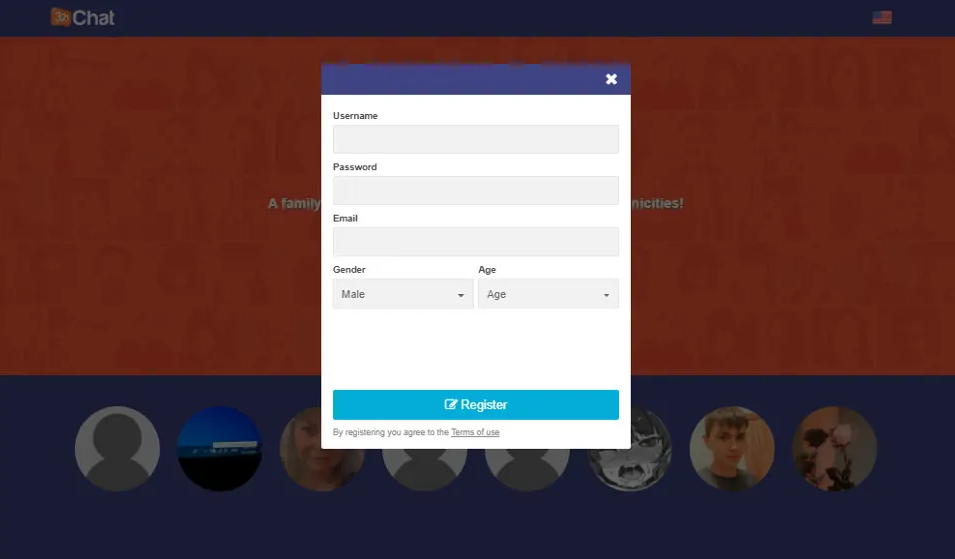 Registration is also simple as the process only requires feeding your username, nominating a password, providing your email, indicating your gender and age. It doesn't take long to approve the account.
Once set, you may use this account every time you visit the site. As a member, the site will only ask you to log in by typing your username and password to access your chosen chat rooms. Remember that logging in as a guest doesn't allow you to send friend requests on the site.
Member Structure
Most members on 321chat.com come from the USA. Australia comes at a close second, followed by many other European countries. There is an almost perfect balance between the number of male and female users on the site. However, the number of female users slightly outnumbers that of males on the platform. Gender is not an issue here; there are many open-minded people on the site. Even other members of different sexual orientations can freely interact on the site.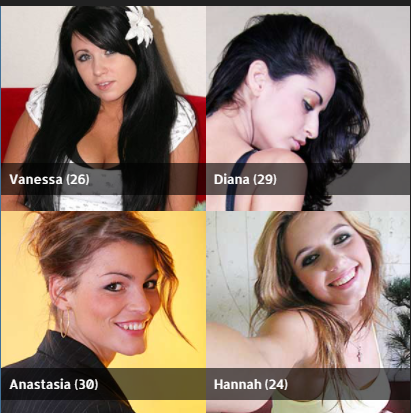 Although 321Chat welcomes all members from 18 years and above, many members fall in the age range of 25-34 years. Members that fall within this age range tend to be quite active on the site.
Matchmaking on 321chat.com
When it comes to matchmaking, 321chat.com offers no search options. Any member can send a private chat to other members. However, you need first to have an account before adding people to your friends' list. If you connect with someone so special and wish to talk with them again, you need to add them to your friends' list.
When you log in, the list will be visible so that you see who is online or who is not. The chat rooms are topic-based, and some have sexually explicit content. One important aspect we noted from our review is that you'll encounter lots of different people from all walks of life. You'll have to browse the profiles to know more about the people you talk to. Most members are active and responsive.
Profile Quality
Your profile allows you to show what you want or don't want from other members on the site. Editing your profile to bring out your chatting or dating tastes would help you connect with like-minded people. Members can access and edit their profile information anytime they wish.
Most profiles on 321Chat are informative and carry enough content to portray what the person behind it is after. The profile information includes physical appearance, lifestyles, general interests, activity, and additional information about the self.
Most users are even open-minded and fill in every sensitive part of their profile. Photos are optional on the site as members would most likely be seeing each other through webcam communication.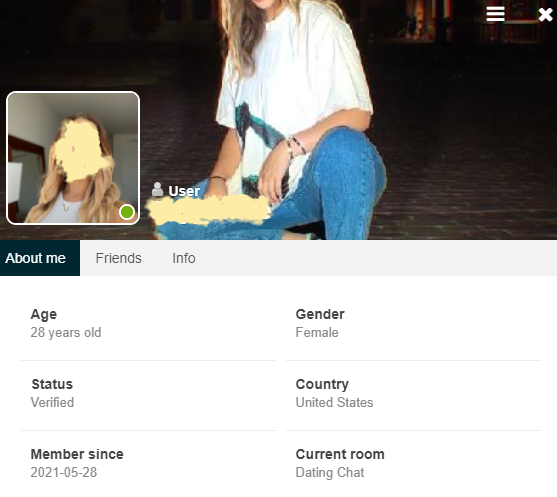 321chat.com App Review
321chat.com doesn't have a dedicated app for Android or iOS devices. Make use of your mobile's web browser to access the site's features and functions. You can easily access your account from your smartphone, and almost everything on the mobile browser is similar to the desktop version. 
Design and Usability
At first, the site might look a bit overwhelming because it offers a lot of features and functionalities. However, it's actually not. A short time on the platform and a little practice will enable you to freely enjoy the site without any problems.
With a minimalistic layout of the site, 321Chat is quite easy to navigate. All its features and functionalities are distinctly divided into categories for every page.
Special Features
It's not easy to get bored on 321chat.com. Members can make use of the site's special features like:
Text Chats and Webcam – These functions allow for a steamy and sexy encounter with other members. Turn on your webcam to connect with other members for a more intimate experience. There is even a special LGBTQ chat feature that supports the interests and kinks of the group.
Date Finder – A feature that makes it easy to find a date that matches your preferences. Just start by choosing the date and venue, and then type an inviting message for your prospect.
Date Away/Travel Plan – Use this feature to schedule your plans accordingly if you're traveling to meet other members.
Nearby – See members in your area. You'll be given maximum privacy by displaying your registered location. You'll need to adjust your privacy settings to Nearby, Vicinity, or Accurate for this function to work.
Security and Support
In terms of security, the site strives to be supportive to its users by availing the FAQs section that tends to answer a lot of challenges they face online. The chances are high that you'll settle most of your worries here. If you face any challenge that requires the online team's help, then 321Chat customer support is very friendly. Send in an email detailing your problem, and the agents will respond with a solution within a few hours. They might even call you if you provide your contacts.
Costs and Prices
321chat.com is a free site. You can make use of the features and functionalities as long as you want. You do not have to pay for any sort of premium membership plan.
321chat.com Cancellation
Since the site is free, without any subscription for membership, there is no point in cancellation. In case you want to delete your account, log in and click on your photo. Choose My Profile and then click More; once the Delete Account option appears, click on it to conclude the process.
Experts Conclusion
It's hard to deny the fact that 321chat.com is one of the most popular and active webcam sites today. It is because all the features and functions on the platform are completely free. The site also offers open membership to everyone, independent of your adult age, gender or ethnicity. The site thus boasts huge membership and a vibrant community of chatters and daters. If you feel like joining the lively membership, then feel free to try the site. Just take caution of a few scammers on such free sites.
FAQ
Who is the owner of 321chat.com?
Greg Barrow created 321Chat. He is the current owner of the website and its sister sites.
How legit is 321chat.com?
The site is legitimate, with reals members worldwide. You can freely become a member of the platform.
Is 321chat.com completely free for women?
The site offers open, free membership to both males and females alike. You can freely utilize the site's functions and features.
How can I block another 321chat.com member?
Click on the member's profile. Once it opens, click the Ignore button at the bottom of their profile photo, never to hear from them again.